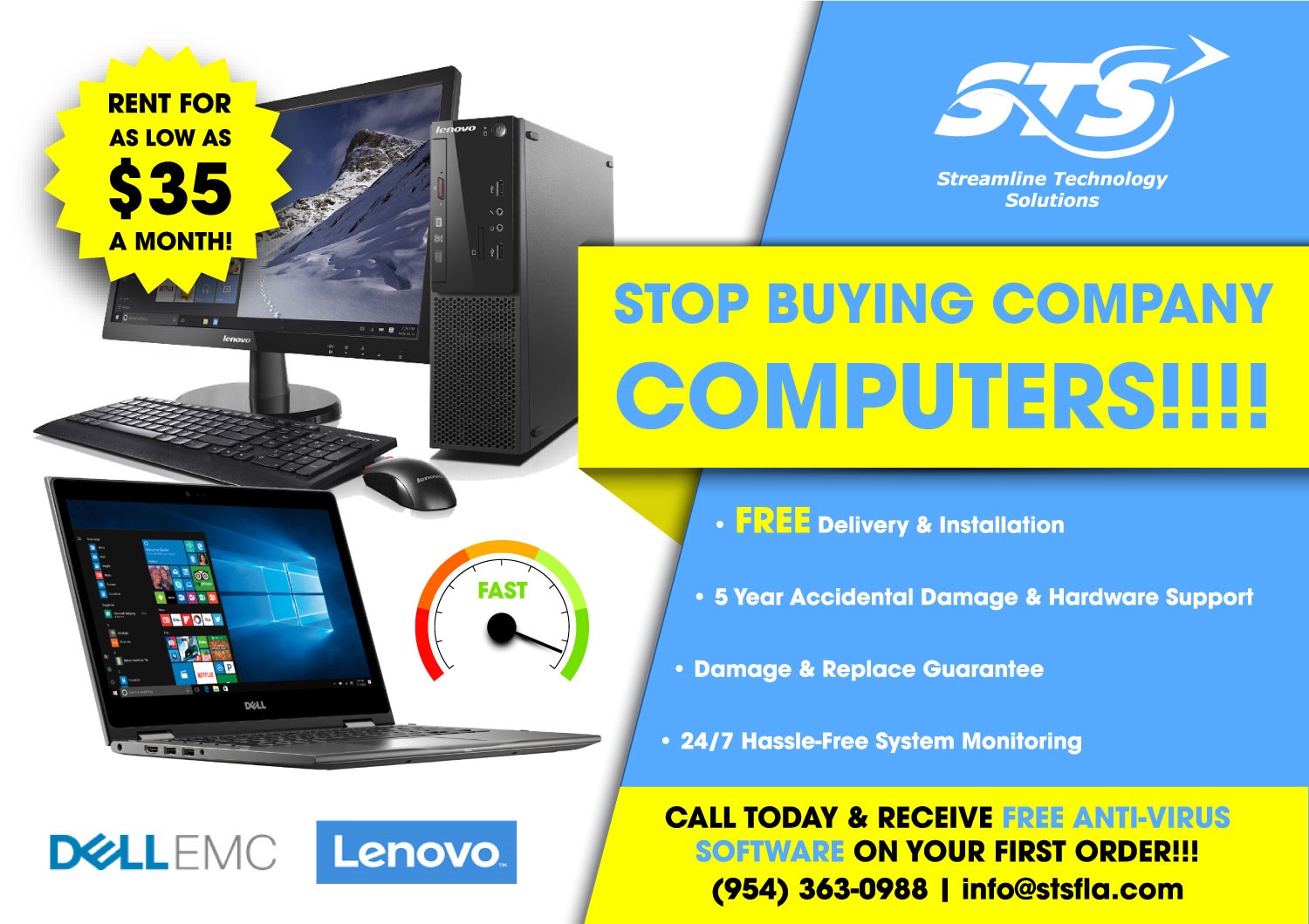 As of January 14, 2020, Microsoft will no longer provide security updates or support for PCs running Windows 7 and Windows Server 2008. This means that #computers running on Windows 7 and #servers running Server 2008 OS, will be more vulnerable to security risks and viruses. To avoid these risks, Microsoft recommends upgrading to Windows 10.
At Streamline Technology Solutions, the security of our customers' data is a top priority. To help customers safeguard their personal information, like their Social Security number and bank account information, we strongly recommend that customers using Windows 7 to upgrade to Windows 10 and upgrade servers running Server 2008 to Server 2016/2019.
Streamline Technology Solutions has never made it easier than before to upgrade your aging office equipment! plans starting at $35 per month with brand new computers and 24/7 proactive monitoring with complete warranty and protection! These plans are designed to keep you current, compliant and update to date with the latest technology without having to spend upfront capital! please visit us at https://streamlinetechnologysolutions.com/#Contact-anchor to get a custom quote!

• Update your operating system to Windows 10
To learn more about how to upgrade to Windows 10 now or to understand the risks of remaining on Windows 7, go here.
• How do I know if my computer is on Windows 7?
Microsoft has instructions to help you find out which version of Windows you are running.
https://support.microsoft.com/en-us/help/13443/windows-which-version-am-i-running
For additional information and frequently asked questions about and Windows 7, please visit: https://streamlinetechnologysolutions.com/what-happens-when-windows-7-support-ends/
Streamline Technology Solutions